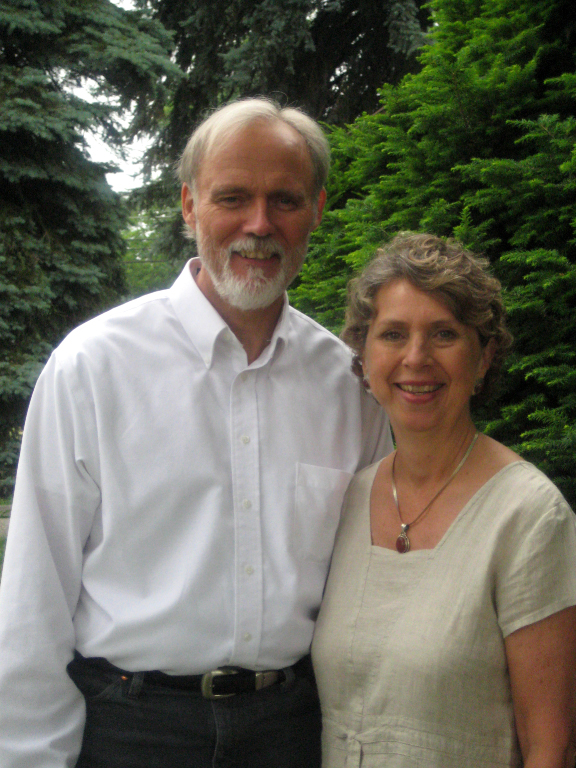 Bruce Carlson is an acting member on the board of directors for Sweet Bread Ministries and also is available for speaking/teaching/preaching and praying as the Lord leads.
He has been in full time Christian ministry since 1970. He served as a teacher in a Christian elementary school from 1970-1980. In 1980 Bruce was called out of the classroom to the position of full time Lay Evangelist at the same location in Queens, N.Y. In 1986 he received a call to Orange County, N.Y. to continue in the same capacity as Evangelist/Worship Leader/Bible Teacher.
He also writes contemporary Christian worship music and has three CDs available, "Crosswind", "Praise in the City", and "Pardoned". All proceeds go to mission work in India, one of the countries to which Bruce and his wife have traveled on short-term mission trips.
The gift of healing was released into Bruce's life while on one such trip to England in 1987. He has continued to use this gift out of obedience to scripture and has seen the Lord do incredible things in the name of Jesus Christ.
Bruce and his wife, Nancy, have been married 54 years and currently live in Arizona. They have two sons, both happpily married, which has added four grandchildren to their list of blessings from God.
A last comment from Bruce is that Hebrews 13:8 is absolutely true!
"Jesus Christ is the same yesterday and today and forever."